Words from Ronan O'Rahilly's friends
… A wonderful leader – A charismatic human being – The great Ronan O'Rahilly – A personal inspiration and a dear friend – An amazing man – The proverbial larger than life character – The man brave – The man who revolutionised the sound of UK radio – He was one of a kind – Visionary, revolutionary, charismatic – A true legend – An inspirational leader loved by so many – A charismatic, ferocious, funny, tenacious, brilliant, visionary – A great man – A force of nature with the heart of a lion and the soul of a rebel – Inspiring, charismatic and engaging and had an uncanny knack for calmly alleviating negativity – So very kind, generous, courageous, mischievous, fearless, inventive, compassionate and truly an excellent friend – THE Dreamweaver – Kind, thoughtful, and very charismatic – An inspiration in good and bad times – The man with the magic. The man who changed the world – A very unique and special man – A pioneer, a legend – A great pioneer in the offshore radio world – The great, inspirational man, and a truly lovely bloke – Such a modest man, but so funny – A really great man to whom we owe a huge debt of gratitude…

Sean Brady : I was deeply saddened to hear about the passing of Ronan. Radio stretches the imagination. As a companion on a long car journey or a pastime to while away the hours, radio has no equal.
Whenever I think of my ideal radio station, I immediately think of one legendary offshore pirate radio station – Radio Caroline. For me, the name Radio Caroline conjures up an image of a perfect radio station; a radio station which is free of government restrictions and regulations, and a radio station which has the freedom to play music as and when it chooses.
Thank you, Ronan, for having the vision to create a perfect radio station!
Stevie Lane : My deepest sympathy to Ronan's family. Ronan was inspiring, charismatic and engaging and had an uncanny knack for calmly alleviating negativity. He touched and changed so many lives with music and love. I am honoured to have known him and have many happy memories.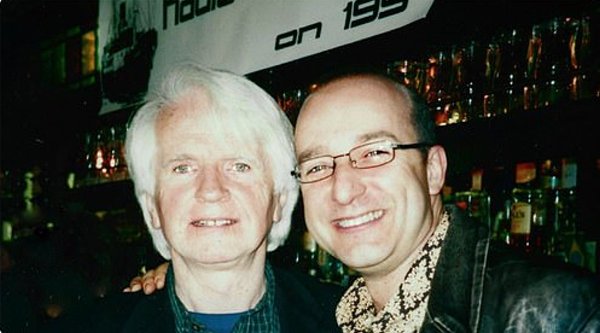 Paul McKenna : I am very sad at the passing of my friend the great Ronan O'Rahilly, founder of Radio Caroline.
He was such an important person in influencing world events. A personal inspiration and a dear friend, he is definitely someone who changed the world for the better. Rest in peace…
Peter Chicago : Together with all Ronan's many friends, and his family, I share at deep sense of loss at his passing. Ronan changed my life, and enabled me to follow my dreams, in what has been a great adventure. The world has lost a very uniwue and special man.
Robert Kennedy: Ronan thank you so much for your guidance and support of my music career. You were my first manager and motivated me to realise my talents and potential. You took me under your wing and helped me find my own voice, and gave me the confidence to keep pushing forward. Thank you for bringing me down to London, and introducing me to the Chelsea Arts Club, thank you for all the stories, the long phone calls and lunches! I am where I am today in part because of you. Rest in peace dear friend. God bless.
Bud Ballou: I was saddened to hear of Ronan's passing, although it was inevitable considering his condition. It brought back a flood of memories from my Radio Caroline days. Ronan was, to say the least, an intriguing person, and one that I was glad to have known. He was a pioneer, a legend, and one that the UK radio industry owes a debt of gratitude. RIP, Ronan.
Keith Hampshire: In 1966 this handsome man gave a young snotty-nosed kid from Calgary, Alberta a job as a deejay on his little rebel radio ship, Radio Caroline. Little did I realize at the time what an impact we would be having on the British Isles & the World!! We all want to leave this planet a better place than when we found it, and Ronan O'Rahilly did that in spades. That little rebel radio ship not only changed the face of broadcasting in Britain, but was greatly instrumental in 'The British Invasion'! Finally, British musicians could get their music exposed to the general public & the rest of the world. His partner fired me twice for not playing his records, but Ronan hired me back both times. This great man passed away. He has left a hole in my heart that may never heal. Thank you, Boss!!! You changed my life!!!
George Lazenby: He was very influential on me giving up the role of James Bond back in 1969. Ronan O'Rahilly convinced me to not stay on as Bond – I'd be in danger of becoming part of the Establishment. Something he rebelled against.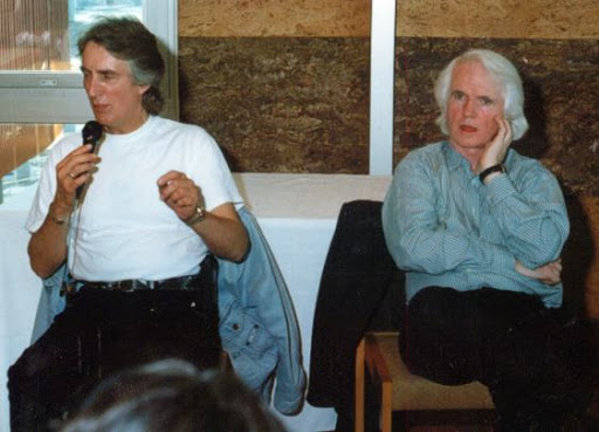 Johnnie Walker : Farewell to Radio Caroline founder Ronan O'Rahilly, The man who made the impossible possible and changed radio forever.
Thanks Ronan for the incredible experience of being a Caroline deejay and to challenge the Government in 1967. You were an amazing man.
Joachim Buckow : As the founder of Radio Caroline Ronan shaped my life without ever meeting him.
I was a teenager in East Germany when only the airwaves were able to cross the Iron Curtain without any effort.
RIP
Viktor Grubesic : Deepest condolences to Roisin and her family. Having arrived to London in early '90, as a Bosnian war refugee with his family, I was privileged to meet this extraordinary gentleman who, together with his amazing sister Roisin, profoundly touched our lives. Ronan guidance, love and wisdom was a God send in those early, difficult years. Roisin, God bless you and your family and huge THANK YOU, to you and your amazing brother Ronan.
RIP Ronan, may your soul find a perfect peace.
Tony Gareth: It was April 1983. Robin Ross who was working on Robbie Dale's Sunshine Radio in Dublin asked me if I wanted to be part of Ronan's return of Radio Caroline, 319mw, from the North Sea. Ronan was so excited that he had secured the most perfect boat. It was a 300ft long Icelandic trawler. Just perfect for careful renovations to convert this baby into a floating radio ship. The Ross Revenge at that stage in very early 1983 was being kitted out with studio facilities and living quarters in the port of Bilbao, Spain. It would be piloted up through the Bay of Biscay to the wider Thames Estuary for its relaunch. They were good days. Not the easiest, but in hindsight I'm so grateful for the chance to be there. I met Ronan on a few occasions. I thank him for giving me a break into UK radio. Without him and Robin Ross it probably wouldn't have ever happened. I would have just stayed here at home. That said, I thank Ronan for the opportunity to work on an amazing radio ship, in the company of a bunch of the greatest, kindest, funniest most talented bunch of lads – some of those gentlemen and good friends are long gone to the studios beyond. Radio far out to sea, when there's nowhere else to go for weeks and weeks, is a rare chance to realise that before and after your show that's all you live for: Just loving being on the radio, playing great music. And as you once told me, music is forever timeless. You were right on there. Years later, we shared a long hug and a short chat when I met you in London, Ronan. I remember your belief in Radio Caroline back when I met you in Rose Street, in Covent Garden, back in 1983. You took a chance on an Irish lad at a difficult time for Irish people living in England. But I always loved how you took chances. They always worked out. I remember meeting you again many years later when sadly you no longer remembered me. It was so sad and poignant when I think of all you achieved. You were such a modest man, but so funny. But I will always remember you, my dear lost friend. Thank you, Ronan O'Rahilly. You paved the way for truly great radio, so many great DJs, great stations, and great ideas. Rest well. Much love from all who will forever be grateful to you. Sail away now. It's all calm tonight.
Phil Crosby : Vale Ronan. You are an amazing man who fought for what you believed in, what we all believed in, and never lost the courage of your convictions. You didn't only change the face of European radio, you gave freedom of speech to a generation. To your loving family; I'm so sorry for your loss, you must be very proud of Ronan.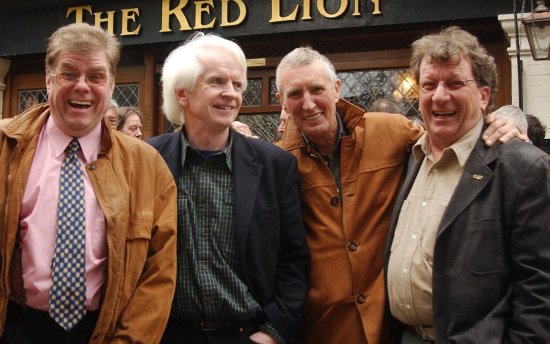 Tony Blackburn: So sorry to hear that Radio Caroline founder Ronan O'Rahilly has passed away, I owe everything I now have to the start that Radio Caroline gave me. R.I.P. Ronan
Stuart Clark : Ronan was the proverbial larger than life character; always scheming and planning his next move. He revolutionised commercial radio in Europe with Caroline; gave Stax and Motown some of their first plays on this side of the Atlantic; and in the early '70s formed the Loving Awareness Band who morphed into Ian Dury's Blockheads.
Michael Bates : RIP Ronan the man who revolutionised the sound of UK radio.
Steve Conway : Ronan was not just the man who founded the most famous offshore pirate station, he was the man brave enough to use that station to promote and talk about love, understanding and positivity instead of using it to make money. A wonderful leader, and a charismatic human being, I learned many things from him, and owe him big time for five wonderful years of my life. Rest in peace Ronan.
Andy Archer: Ronan. Thank you for everything* from the bottom of my heart. God bless you.
Dave Collins : May I offer my condolences to the O'Rahilly family at this very sad time. Having worked for Ronan at Caroline in the late 70s, I can truly say that he was one of a kind. Visionary, revolutionary, charismatic. Like so many others, I have so much to be grateful to Ronan for – my life's path and that of many others would have been so completely different without this man. Never to be forgotten.
Thanks to Ronan for giving me the opportunity to work on the Ross in the 80's. You are a true legend and changed the shape of radio in the 60's. You are in a better world now, it's what you deserve. You will always be remembered and never forgotten. RIP Ronan, lots of loving awareness xxx
Eddie McKeown: I was deeply saddened to hear of the death of Ronan O'Rahilly founder of Radio Caroline.
Like his grandfather The O'Rahilly, Ronan loved freedom, and all lovers of freedom are the poorer for his passing.
Dr Donal J Lydon : To my boss of so many many years ago at Caroline: Ronan you were an inspirational leader loved by so many. May you rest in peace.
Martin Fisher: Ronan O'Rahilly, the man I thank for giving me the chance to fulfil a dream… an adventure on the North Sea and to broadcast with Radio Caroline, and all that followed. RIP Ronan.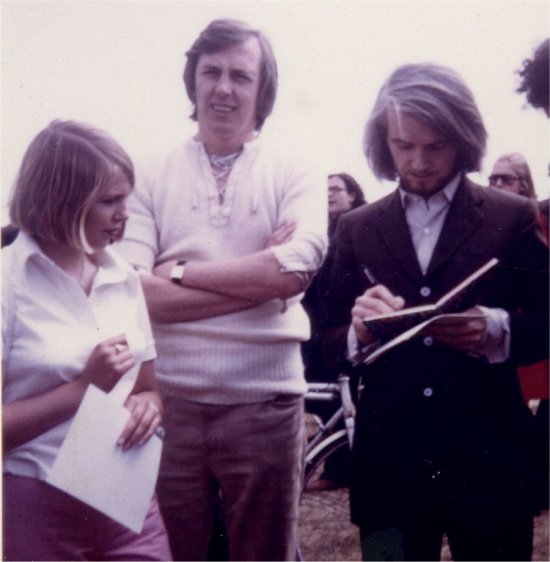 Gaye Lynch : My deepest condolences to you Catherine and to all of Ronan's family.
The time we spent working together on "King Kennedy" will be forever imprinted on my mind, heart and soul.
Ronan was a charismatic, ferocious, funny, tenacious, brilliant, visionary. A force of nature with the heart of a lion and the soul of a rebel.
Love and awareness. R.I.P
Norman Barrington: I am so sad to hear the news of Ronan passing away. It marks a special milestone in my own life. Having been part of the Caroline family 1972-1974, I saw him quite often during that tumultuous yet magic time. He gave the go ahead to Mike Hagler and myself to have the Caroline free festival at Stonehenge, which was otherwise in doubt. It was held over the weekend of 21st June 1974. He attended the whole time. He had a particular impact in my life through my time on Caroline but also more famous DJs from Caroline's first incarnation, and of course many musicians too. He touched the lives of millions of listeners, all simply by daring to be different. My sadness is tempered by knowing Ronan had an amaaazing (his favourite word) life. Thank you Ronan.
Edwin Bollier: Very sad Ronan O'Rahilly, a great pioneer in the offshore radio world, has left us. We remember the combination "Radio Nordsee International alias CAROLINE" during the British general election – great time. Bye bye Ronan, best Erwin Meister & Edwin Bollier & Victor Pelli, MEBO Ltd Zurich, Switzerland.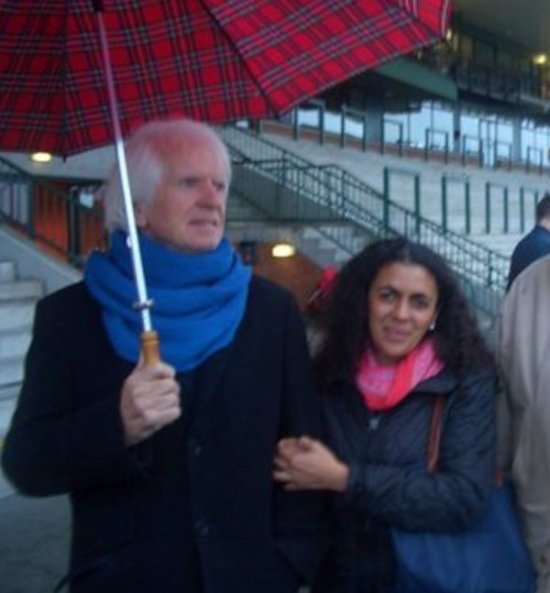 Anne Marie : My sinceres condolences to Ronan family and in special attention to Ines Trindade, she was his partner in the last 12 years. She was a lovely and dedicated partner, I think Ines was Ronan big lover. So many times I meet this couple at Blue bird, Chelsea Club in Chelsea-London before Ronan got sick, was so nice talk to him and Ines, we had plenty of dinners together, dancing, laughing, I really missed this time. Some time after, I believe 5 years ago when Ronan starts has dementia, Ines never, ever give up about her lover (Ronan) she is continued fight for him and his health problems, every single day, she was dedicated her time with love , care and hope. God takes Ronan and now he is lives with him. For Ines and Ronan family my sinceres condolences.
Sherri Lynn : Ronan…you have had such a brilliant life in which you personally were responsible for MAJOR changes to the radio industry. Because of you, there are MANY happy DJs who absolutely LOVE the work they do and in turn are keeping probably MILLIONS of listeners HAPPY, ENTERTAINED and INFORMED. In short, Ronan…because of you, a major part of our daily lives have been changed forever!! THANK YOU for that. At this time I send special thoughts to INES who loved you and believed in you so much over the 12 years that you two were together. Ines….my heartfelt sympathy to you, May the happy memories of times spent with Ronan be a huge comfort to you and others close to him. GOD BLESS YOU ALL!!
Caroline Martin: Sad to hear about the passing of Ronan O'Rahilly. Without him radio wouldn't be what it is today. Without him my dad wouldn't have had the passion for Radio Caroline he passed on to me and without him I'd never have known about half the musical artists I have in my collection. A great man. RIP.
Una Ni Dhonghaile : Ronan, you enriched so many people's lives, including my own, and it was a honour to work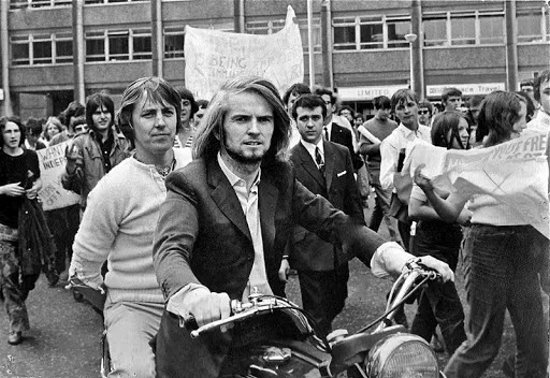 alongside you and the King Kennedy team. You inspired so many of us with your vision. Innes, I never met you, but please accept my sincere condolences and my deepest sympathy to everyone who loved Ronan, his sisters, family and many friends. Ronan was so proud of his father and grandfather and had revolution in his bones, but he was also so very kind, generous, courageous, mischievous, fearless, inventive, compassionate and truly an excellent friend. Ní bheidh a leithéid ann arís (His like will not be seen again). RIP. Love and Awareness forever.
Rosko : You will be smiling I dedicated my show to you this week, the l.a. connection is out around the world and I thank you for starting me off in the UK. The new station in the heavens will be starting soon. EMP
Peter Johnson : Dear family, I send my condolences to you All and in specially to Ines who was a dedicated Partner to Ronan and always taking care of him when he is most needed. I acknowledge that her care for him was more significant and specially following diagnosis but she still stood by his side, many times I bumped into them in Chelsea I could tell that she cared for him like a baby, that's beautiful. I also want send all my love to the family since this is a difficulty time but we will stand together, with most respect.
Peter Johnson, friend and partner Of Chelsea Arts Club.
Mark Sloane: I am very sad to learn of Ronan's death, a really great man to whom we owe a huge debt of gratitude. What an honor to have worked on Radio Caroline North and South. Rest in peace Ronan and you no longer have to answer to Knightsbridge Crown Court to the 98 charges of breaking the Marine Offences Act.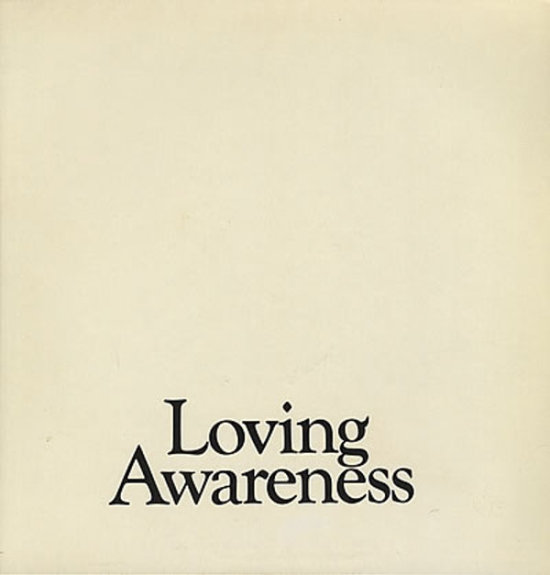 Fleur Nooteboom : Thank you for your charming perseverance, it brought Loving Awareness, love peace and good music to our homes and hearts. You inspired me and loads of others to go that extra mile. You gave us Radio Caroline and you ruined my musical taste with the album format in the seventies. You are THE Dreamweaver Gary Wright sings about. We, the listeners owe you a lot. I hope you'll rest in peace and enjoy what you created. For Ines and your family: I am sorry for your loss and I offer my sincere condolences. Ronan you told us that Caroline can be anywhere, and so can you now. Hope to meet again. Loving Awareness is a gift. Thank you for everything.
Chris Garrod : Many thanks for introducing me to the world of Radio, and helping me to get a job on the Voice of Peace back in 1984.
You had such a big influence on my life, and I will always remember you.
I only ever met you once very briefly, and spoke to you on the phone. You were always kind, thoughtful, and very charismatic. Those of us that had the privilege of knowing you, will miss you, and that cheeky smile. R.I.P. dear Ronan.
Marc Jacobs : Rest in peace, Ronan, or should I say in Love, Peace and Good Music.
I'm honoured to have known and worked with you.
So many fantastic memories, like our meetings in Paris with Sylvain Tack, making plans for the ships future, the MV Mi Amigo that is.
Can't remember the name of your favourite pub you would take me to, but I do remember our discussions about love, peace and respect. Very inspiring.
Or that time where you thought my holiday had lasted long enough, you phoned me and instead of saying 'get your arse back on the Mi Amigo' you'd come up with 'Marc baby, the Old Lady misses you'.
You were an inspiration in good and bad times for us, your boys out there on the Old Lady.
Thanks for having me onboard the Love Ship and your trust in me.
Till we meet again, Ronan, God Bless!
Tony Prince : Farewell to Ronan, the man with the magic. The man who changed the world. We have tried to pay tribute to him on uniteddj a station with a number of former Caroline DJs.

Nigel: My love and prayers are with you and your family, Ronan. Thank you for the greatest adventure of my life. God Bless.
Tony Palmer: I met Ronan a number of times and had several telephone calls from him in the late 1980's and early 1990's when I worked for his brainchild, Radio Caroline. Much has been written about this maverick and eccentric man but I found him to be a thoughtful and charismatic person who would come out with outrageous ideas seemingly from nowhere. He had the same kind of 'reality distortion field' often attributed to the late Steve Jobs of Apple. Ronan was one of life's eccentrics; he would come up with some utterly crackpot idea but, such was the power of his warmth, charm and personality, he would have you believing him – at least until he left the room. Usually a couple of minutes later you would get a 'hang on a minute' thought and you would realise how bonkers what you had just been told actually was. Ronan had a soft half Irish / half American accent and it became a running joke amongst Radio Caroline staff that if you heard the 'Old Man' start a sentence with 'Hey, I've got this really great idea!' you knew what followed was going to be challenging, if not impractical, dangerous, or downright contrary to the established laws of physics – nevertheless, it would always be interesting. I recall that during one phone call he made to me Ronan suggested replacing the antenna system on the Ross Revenge with a fully grown tree. He thought it would signal the station's support for environmental issues! The idea of using a tree as a radio antenna was of course impossible, impractical and about as left field as one could imagine – typical Ronan then. In his later years he was crippled by vascular dementia and was moved into a care home in Ireland. Having lost my own father to dementia (albeit of a different type) I know how challenging caring for someone with the condition can be. My thoughts are with his family in Ireland who have now lost the great, inspirational man, and a truly lovely bloke who changed the face of the British media forever.
Mike Watts: Unless you're my age you can't imagine the radio world before Ronan brought us Caroline. He changed everything! I enjoyed his company for the wit, eccentricity, and engaging personality and most of all for inviting me to work as Caroline's engineer. That changed everything for me… Radiate in peace Ronan.